The Honour-Code of the Sanguinary Society is a document that summarizes thirteen self-evident virtues based on common sense. They are intended to give blood drinkers and blood donors more security in their actions, but also to expose inappropriate behaviour more quickly. The virtues have been deeply rooted in vampire society for many years and, in the case of negative characters, lead quite quickly to their exclusion from the community if they displayed harmful behaviour. They are one of the reasons why the vampire society functions so peacefully and harmoniously.
1. We are temperate and do not take more blood than we really need to nourish ourselves, nor do we squander the red elixir of life in a wasteful manner so that the blood donor is not exposed to unnecessary stress or health hazards.
2. We are sane and not mentally or physically impaired in the handling of blood drawing utensils, as, for example, misuse of alcohol and drugs influence our judgement and coordination skills and thus increase the risk of accidents.
3. We are sensible and do not take blood from minors or other groups of people who are wholly or partially impaired in their responsibility, decision-making ability or capacity to act.
4. We are caring and do not take blood from blood donors who have a self-harming, self-destructive or suicidal motivation. Their motives should be goodwill, affection and connection.
5. We are respectful and treat the body and soul of a blood donor with appreciation, do not inflict unnecessary pain and wounds, do not impose unreasonable demands or conditions, and observe their physical or psychological limits.
6. We are tactful and do not take blood from blood donors who do not feel completely healthy mentally or physically as to not expose them to additional stress, but instead afford them the opportunity to recover at their leisure.
7. We are patient and never put a blood donor under any time pressure. We always give them enough time to heal their physical wounds, take health breaks and gather new mental strength.
8. We are restrained and do not coerce or persuade blood donors to give their blood. It should be voluntary and without compulsion, so that they give us this extraordinary gift out of their motivation and with a good feeling.
9. We are understanding and leave it to the voluntary blood donor to decide on type, frequency and quantity of donation. We also allow them to make the choice of blood drawing utensils themselves.
10. We are responsible and if we fear a control loss during feeding, we do not expose a voluntary blood donor to the threat of violence on their own, but choose a guardian who could de-escalate such a situation.
11. We are fair and do not allow potential blood donors to have greater influence, better social status or special advantages in our environment, as this could put emotional pressure on everyone involved.
12. We are discrete and do not feed in public so as not to inconvenience uninvolved parties with our behaviour, not to cast a bad light on the community and not to reveal the secret identity of other members of the community to the general public.
13. We are careful and take care of our own health as well as the health of the blood donor through regular blood tests. We must not endanger anyone through diseases that could be transmitted via blood.
This document may be used and distributed by communities and individuals in other media, provided that the source is acknowledged and the original title is given. It should be noted, however, that the preface and this postscript also belong to the complete document and not only the thirteen virtues.
Copyright: Jeanette of Nexus Noctis, version dated 10. February 2019
Translated for BLACK ROSE SOCIETY.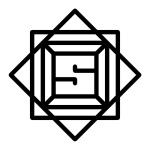 BLACK ROSE SOCIETY 2020